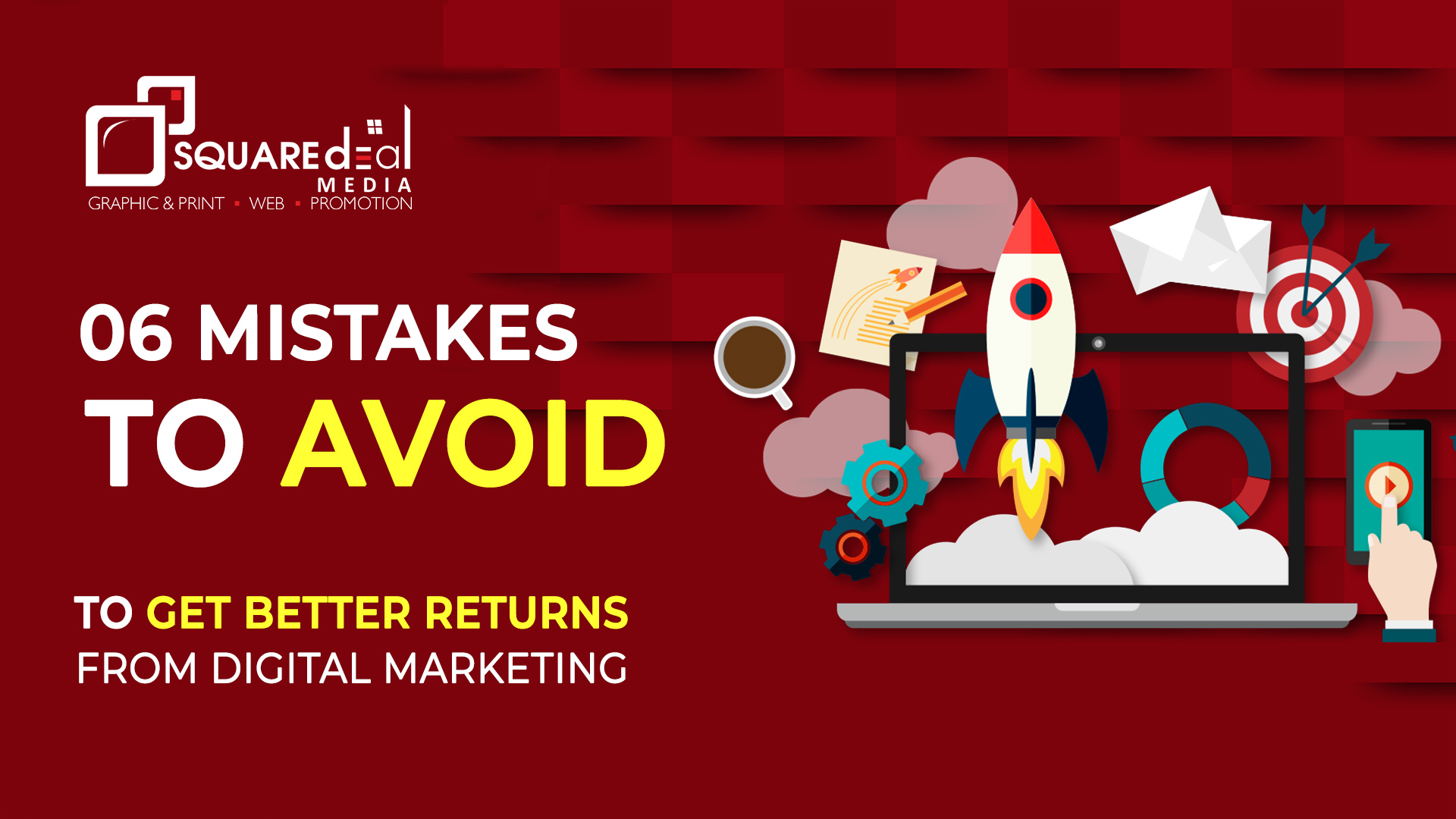 As we step into 2023, Digital marketing trends are going to change. Business growth with digital marketing will be easier for those who have a clear goal, and solutions for problems faced by customers and who experiment more, but fail less. Less failing means saving more time and money and utilizing the same to grow our business. But how can one fail less while experimenting? By avoiding the basic mistakes! Here are the basic 06 mistakes for small and medium businesses to avoid for a digital presence that will get attention & drive more sales.
1. Not having Training and Brainstorming Sessions
Digital marketing is all about executing ideas in a unique, personalized way. Every business owner needs to understand the proper scope of Digital marketing for his/her company. Having timely sessions with the service provider helps the management & business team understand the long-term approach for search engines and do's and don't for all digital platforms.
2. Not having clear goals and set of objectives.
Most of the digital platforms today, including the two big players- Google and Meta (Facebook), have systems that are designed for goal-based digital marketing. Not aligning marketing goals as per the user persona and product/service nature can have multiple disadvantages. It's recommended to start by chalking-out a proper strategy during training sessions.
3. Poor Media inputs and graphics.
In this era of YouTube & video marketing, users are more attracted to product ads and service posts that have quality images, attractive photoshoots, and clean graphic designs. These assets are very important for creating impact. Not having proper image/video assets fails to create recall value. When it comes to Ad images and videos, and presentable ad creatives are useful in increasing engagement as well as reducing the cost per result.
4. Not knowing the importance of long-term marketing strategies.
Long-term marketing strategies include SEO, PR, Social Media, and others. These strategies are effective if one wants to build trust and authority online. The regular activities in these strategies are helpful to build a smart online presence and keep customers informed about company & product updates. Short-term strategies like PPC are best-suited for products that are market-fit.
5. Not optimizing the customer touchpoints.
Customer touch-points vary according to the nature of business and the latest trends. Digital touchpoints are very useful when it comes to the mapping customer journey and improving customer experience. The digital touch points include social media pages, reviews, websites, ads, blogs, and others.
6. Failing to create and update the Audience Persona
Targeting everyone/open targeting is recommended only in some cases. If you don't have a detailed idea of the interests and behavior of your online customers, you cannot leverage the power of online advertising platforms. This can be one of the biggest advantages for your competitor in short-term marketing strategies like PPC. User behavior data has become an important part of psychographics in the Audience persona. Relying on a big audience size and reach for a long time cannot guarantee sales/conversions.
To Conclude:
The efforts that are put in without understanding the current scenario and future scope can bring disappointment due to the ever-evolving nature of Digital marketing. Avoiding major mistakes and brainstorming are the basic steps to getting future-ready, maintaining a good digital presence, and generating sales.